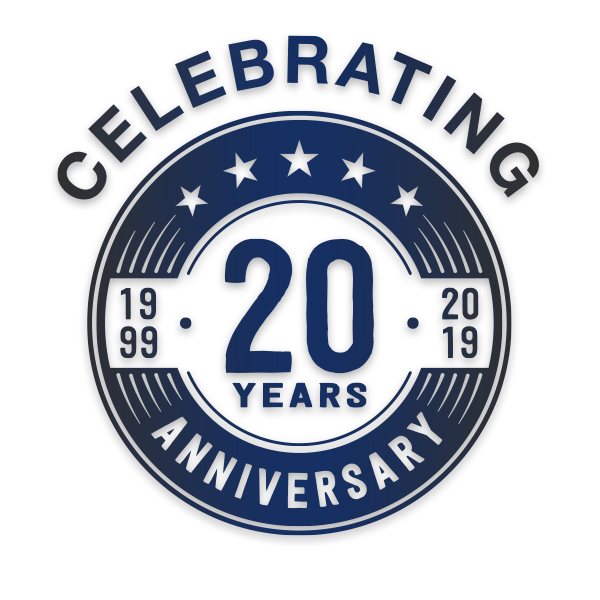 2019 is a big year for VisionSnap, as we are celebrating 20 years in business. We could not be more thrilled to celebrate our clients' growth and development over those exciting years of technological transformation. 

Many of you have been with us since the beginning. Over the last two decades, technologies changed but our focus on our clients and their customers' needs has not. We still strive to develop close relationships and a deep understanding of your business in order to best meet your needs whether it is for growth, awareness, or innovation.

In our earliest days, we worked with clients like Sports Tour Classics to turn a new business's challenges into opportunities. We helped them as they reinvented how online sports betting worked, watching them grow their business to become an industry leader and then purchased by their biggest competitor. As well as the Rustler's Rooste and many others  where our focus is to always find ways increase their business in multiple avenues over our longstanding relationships.

More recently, we partnered with GuerraWilson Group helping to grow their business more than 1000% in one year! We developed online web applications that enabled them to process thousands of corporate phone orders in one day, from just a few hundred originally. We continue to build this great partnership, helping to launch several new branches of business.

Our CEO, Ian Young, had a plan 20 years ago to build an agile business focused on innovation in design and functionality. We continue to provide an unrelenting focus on you, the customer, as we innovate to make your experiences even better.

As we look to the next 20 years, VisionSnap also considers how we can serve our clients in new and practical ways, including Digital Marketing, social media, sales enablement, and responsive design. We look forward to working with you, leveraging the latest technology to transform new challenges into opportunities for the future.

Thank you all for your business!!