VisionSnap Launches STAXOS.com!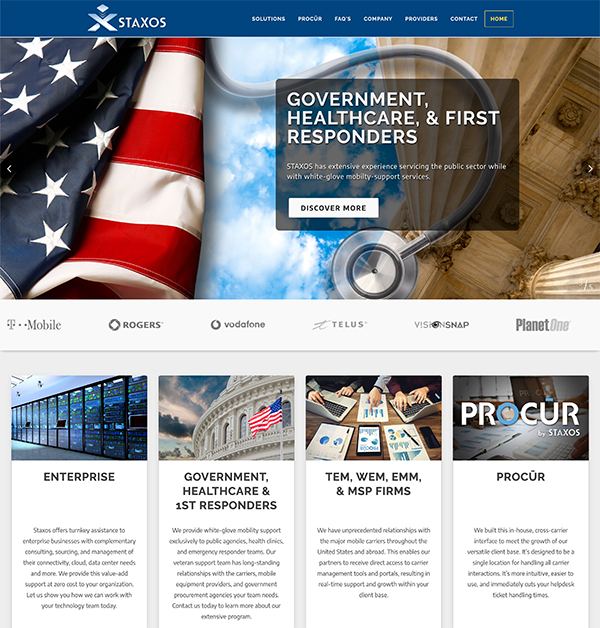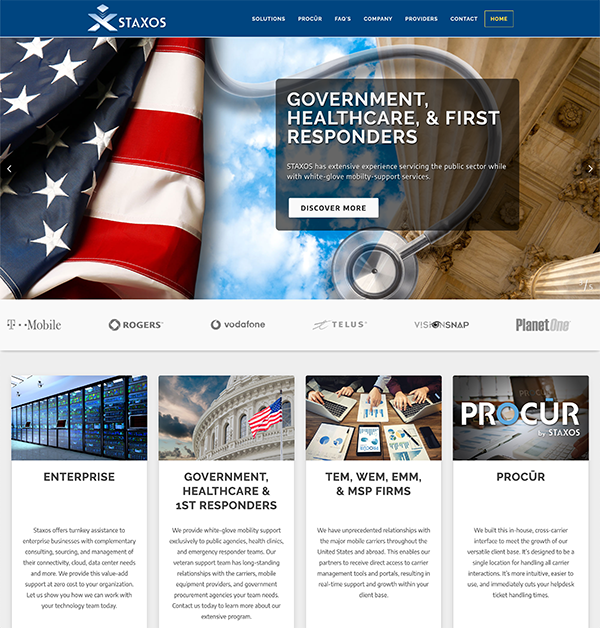 The STAXOS web site is an updated aesthetic and content update as well as introducing PROCŪR.
PROCŪR is cross-carrier interface to be drastically easier to implement than the typical carrier portals out there today. PROCŪR automates the API process, taking the manual work out of their client's hands.
The site is a showcases their products and services.
Re-developing and re-creating the copy on the web site allowed us to begin with a clean slate & framework. We utilized our 5 stage Approach & Process in order to create a site map, style guide (Logo treatments, color palette, and fonts), prototypes, design comps and the final website.
During our process we consulted the STAXOS' ownership and our copy writer for the marketing message throughout the website, aesthetics and imagery, branding and overall layout to create a clean, organized and responsive website.
View the site on our portfolio or online at www.staxos.com.